Store Hours




Monday - Saturday




10 - 5




972-542-8839

We Sell


and









Just In


Inspirations #96
Buy it today!


FEATURED NEW FABRICS


Inspirit
By EE Schenck



Wild Nectar
By Moda


FEATURED BLOCKS
OF THE MONTH


It's Not A Square
1st Month $75.00
Months 2-12 $6.00
Enroll Today
Kit Price: $135.99
Get it Now!


Imagine
65" x 85"
12 Month BOM
$21.99
Enroll Today
Kit Price:$244.99
Buy Yours Here!

KITS


NEW!
Awesome Ocean
$237.99
Buy One Today!



Spellbound Quilt Kit
78" x 88"
Was: $114.99
Get it now!



Simply Red
54" x 65"
$84.99
Get Yours HERE!

We proudly carry beautiful sterling silver thimbles and chatelaines designed by
TJ Lane.
Come by Happiness and try on one of these hand crafted thimbles.






On your LIKE button make sure you turn your notifications to "All On" to receive all our Posts!



T-Shirt Quilt Construction Class with
Jennifer Lokey


You Can Do This !!
Become confident as you learn the tips, tricks and techniques for creating that memory T-Shirt quilt you've been saving all those shirts for. Demos and discussion on interfacing, using and sizing the shirt design graphics, quilt block design layout plus questions and answers will fill our time together.
Monday, Nov. 6
10:30 - Noon
$15
Enroll Today



Kimberbell Embroidery Event
NEW Saturday Dates Added

Event Dates
Held at Happiness Is...Quilting
Saturday, Nov. 11 and Saturday, Dec. 2
10 - 5
$199
(Early Bird Pricing till 11/3)
Enroll Today

Held at Greenbriar Retreat Center
Eustace, Texas
Sunday - Tuesday
Dec. 10 - 12
Price includes lodging and meals!
$350
Holiday Meals on Monday & Tuesday
Enroll Today


SEWING MACHINE CORNER


Celebrate Thanksgiving early!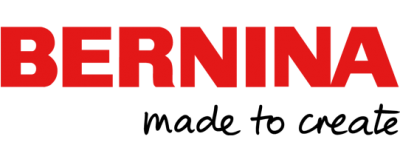 Come in for
Special Houston Festival Pricing!
Ends Nov. 5th


Row By Row 2017 Kits
Now Available for SALE


Gets Yours Today!


Wooly Block Adventure 2017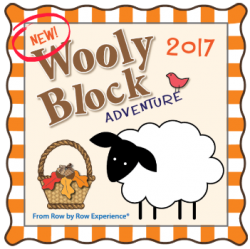 Learn more about the
Wooly Block Adventure here!




CLUBS & CLASSES

It's Not A Square Demonstration


Join Merri with tips on the block of the month.
Friday, Nov. 3
10:30 - 11:30
$10
Enroll Today


Quilt Heritage Talks
with Carolyn Miller


Carolyn will be talking about Quilts of the Northeastern United States. Join us and see several examples from Carolyn's vast collection.
Saturday, Nov 4
11-1
$10
Sign up here!


Beginning Machine Piecing
Sundays Nov 5-Dec
1:30:30
Kim will use Pat Sloan's Teach Me to Make My First Quilt
book to teach you the basics of quilt construction.
$120
Sign Up Now!


In Hoop Club


Wednesday, Nov. 8
2:00 - 4:00
or
Thursday, Nov. 9
10:00 - Noon

Beginning Machine Quilting with
Penny


In this class you will learn to quilt with a walking and darning foot. Penny will share many tips and tricks to machine quilting. You will be a machine quilter in no time!
Friday, Nov. 10
10:00 - 4:00
$40
Don't Wait Enroll TODAY!

Freestanding Lace Christmas Tree with
Richard Larson


This is one of Richard's new Christmas favorites!
If you have always wanted to try FSL or have and still have some questions this is the class for you. Richard will share his tips and tricks he has learned embroidering and creating FSL.
Saturday, Nov. 18
10 - 4:30
$75
Enroll Today

November Calendar For More Classes