Store Hours




Monday - Saturday




10 - 5




972-542-8839

We Sell


and









Just In


Patches of Blue
by Edyta Sitar
Buy it today!


FEATURED NEW FABRICS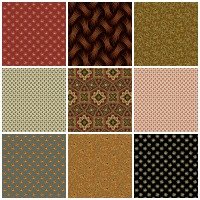 Franklin
By Andover



Essex Yarn Dyed Metallic
By Robert Kaufman


FEATURED BLOCKS
OF THE MONTH


Botanical Sketchbook
7 Month BOM
$24.99/ month
Enroll Today
Kit Price: $149.99
Get it Now!
Cuppa
38" x 38"
10 Month BOM
$29.99
Enroll Today
Kit Price:$269.99
Buy Yours Here!

KITS


Big League Baseball Quilt Kit
$69.99
Buy One Today!
NEW


What If You Fly Quilt Kit
78" x 88"
Was: $169.99
Get it now!



In My Garden Quilt Kit
40" x 41"
$74.99
Get Yours HERE!


We proudly carry beautiful sterling silver thimbles and chatelaines designed by
TJ Lane.
Come by Happiness and try on one of these hand crafted thimbles.






On your LIKE button make sure you turn your notifications to "All On" to receive all our Posts!




Sale! Sale! Sale! Sale!
Wed, 10/25 - Sat, 10/28
25% OFF - All Precuts!
Presencia Thread - Buy 1, Get 1 Free!
Panels - Buy 1, Get 1 Free!
(limited to inventory in stock - while supplies last)

Event Dates
Held at Happiness Is...Quilting
Saturday, Nov. 11 and Saturday, Dec. 2
10 - 5
$199
(Early Bird Pricing till 11/3)
Enroll Today

Held at Greenbriar Retreat Center
Eustace, Texas
Sunday - Tuesday
Dec. 10 - 12
Price includes lodging and meals!
$350
Holiday Meals on Monday & Tuesday
Enroll Today


SEWING MACHINE CORNER

PFAFF


The new PFAFF creative icon is in the SHOP!
We are ready to show you the newest addition to the
PFAFF PFamily.


Bernina



Coming Soon!
NEW B590


Pre-order Yours TODAY!


Wooly Block Adventure 2017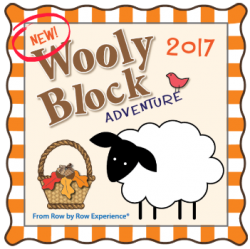 Learn more about the
Wooly Block Adventure here!




CLUBS & CLASSES

Utility Quilting with
Merri


Big stitch quilting is all the rage. Come join Merri and she will show you all you need to get you started in this fun way to quilt your pieced tops.
Saturday, Oct. 28
10 - 2
$40
Enroll Today

Sue Spargo Wool Addicts Club


Do you love wool, stitching and friends?
Then you will need to join Jill for this fun sit and stitch.
Instructional and design help from Jill will make this a great experience.
Saturday, Oct. 28
2-5
$15
Enroll Today


Quilt Heritage Talks
with Carolyn Miller


Carolyn will be talking about Quilts of the Northeastern United States. Join us and see several examples from Carolyn's vast collection.
Saturday, Nov 4
11-1
$10
Sign up here!


T-Shirt Quilt Construction with
Jennifer Lokey


You can make your own t-shirt quilt!
Jennifer will show you how to get started and answer all the questions you can't get answered trying to follow on an online class!
Saturday, Nov. 4
10:30 - Noon
$15
Don't Wait Sign-up Today!

Beginning Machine Piecing with
Kim


Join Kim as she shares her love for quilting.
You will learn beginning piecing skills that will help you to make the 9-patch quilt featured in the book.
4 Sessions
Sundays
Nov. 5, 12, 19 and
Dec. 3
Enroll Today

MachineMach
See October's Calendar Here
Oc