Store Hours




Monday - Saturday




10 - 5




972-542-8839

We Sell


and









FEATURED NEW FABRICS


Pony Express
By Northcott



Hop on Pop
By Robert Kaufman

Farley Mount
By E.E. Schenck

FEATURED BLOCKS
OF THE MONTH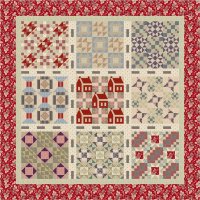 Orphan Train
of Memories
76" x 76"
12 Month BOM
$24.99/ month
Enroll Today
Kit Price: $274.99
Get Yours Here!

Back Porch Quilt Kit
75" x 75"
10 Month BOM
$24.99
Enroll Today
Kit Price: $269.99
Get the Kit!
Manor House
7 Month BOM
$12.99/month
Enroll NOW!


KITS


Hazel Nutt Squirrel Collage Quilt Kit
43" x 45"
$99.99
Buy One Today!

At the Bazaar Quilt Kit
42" x 54"
$69.99
Get it now!



Spring on Bleeck Street
Quilt Kit
64" x 68"
$129.99
Get Yours HERE!



Square One Quilt Kit
$70.99
Get Yours NOW!



We proudly carry beautiful sterling silver thimbles and chatelaines designed by
TJ Lane.
Come by Happiness and try on one of these hand crafted thimbles.






On your LIKE button make sure you turn your notifications to "All On" to receive all our Posts!



Due to unforeseen circumstances,
our PFAFF creative icon reveal party has
been rescheduled to
NEXT Wednesday, Oct 18, at 11 am!

This Saturday - October 14th
Super Double Duper Saturday!
Don't Miss It!

* Special conditions apply
Minimum $5,000 Bernina purchase




A Kimberbell Machine Embroidery Event
Too Cute To Spook


You still have time to join us for this
fun machine embroidery event.
6 Projects - Lunch & Snacks - Friends & Fun
Friday & Saturday, Oct. 13 & 14, 9:30 - 4:30
Holiday Inn McKinney
$249
Enroll TODAY!

In The Hoop Club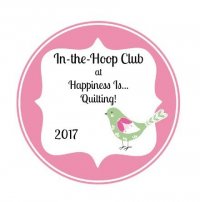 Members can join in on the fun
Sessions are - Wednesday, Oct. 11th 2-4
(Come early for the creative icon Party)
or Thursday, Oct. 12th, 10-12
Call 972-542-8839 to sign up.

Wooly Block Adventure 2017
starts Monday, October 16th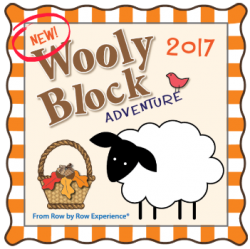 Learn more about the
Wooly Block Adventure here!

This Just In!
Steel Stabilizer Rack
Measures 26" wide and 28½" tall with the legs


Get Yours Now!


CLUBS & CLASSES

NEW Bright Bouquet Sewing Roll Class


Jill's newest class offering is this beautiful Sue Spargo sewing roll featured in Inspiration magazine.
Friday, Oct. 20 and Friday, Nov. 3
10 - 2
$80
Magazine needed for class. Supplies are limited!
Enroll Today


Machine Applique with Penny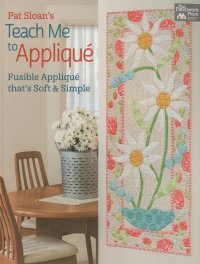 Learn Penny's tips and tricks for machine applique.
Monday, Oct. 16
10 - 4
$40
Sign-up NOW

Everyday Crazy Table Mat


In this fun class you will learn how to applique with wool.
Saturday, Oct. 21
2 - 5
$30
Enroll Today


Rock Star Vest


This simple vest is a great project for beginners.
Tuesday, October 24
10-1
$30
Sign up Today!

Quilt Heritage Talks
with Carolyn Miller


Carolyn will be talking about Quilts of the Northeastern United States. Join us and see several examples from Carolyn's vast collection.
Saturday, Nov 4
11-1
$10
Sign up here!

Other clubs and classes coming soon:
Creative Stitching and Texturing Workshop with Jill
Utility Quilting with Merri
T-Shirt Construction with Jennifer
Beginning Machine Piecing with Kim
MachineMach
See October's Calendar Here
Oc