Store Hours




Monday - Saturday




10 - 5




972-542-8839

We Sell


and









FEATURED NEW FABRICS


The Ghastlies
By Alexander Henry



Quill
By Moda

Windowsill Garden
By Robert Kaufman

FEATURED BLOCKS
OF THE MONTH


It's Not a Square
12 Month BOM
$75/ 1st month
$6.99/month - months 2-11
Enroll Today
Kit Price: $135.99
Get Yours Here!

Done By Me
10 Month BOM
$24.99
Enroll Today


Cuppa
10 Month BOM
$29.99/month
Enroll NOW!
Kit Price: $269.99
Find Yours HERE!


KITS

72" x 92.5"
$159.99
Buy One Today!

Party Hearty Quilt Kit
80" x 96"
$149.99
Get it now!



Simply Red Quilt Kit
54" x 65"
$89.99
Get Yours HERE!



Spooky Banner Kit
$19.99
Get Yours NOW!



We proudly carry beautiful sterling silver thimbles and chatelaines designed by
TJ Lane.
Come by Happiness and try on one of these hand crafted thimbles.






On your LIKE button make sure you turn your notifications to "All On" to receive all our Posts!



Come Meet the
PFAFF creative icon!

We're having a PARTY to welcome the
newest member of the PFAFF Family!

Join us
Wednesday, Oct. 11th
1 - 2


A Kimberbell Machine Embroidery Event
Too Cute To Spook
You still have time to join us for this fun machine embroidery event.

Supplies for 6 projects!
Lunch & Snacks!
Friends & Fun!

Friday & Saturday
Oct. 13 & 14
9:30 - 4:30
Holiday Inn McKinney
$249


Enroll TODAY!
In The Hoop Club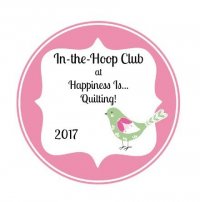 Members can join in on the fun Sessions are-
Wednesday, Oct. 11th 2 - 4
(COME EARLY FOR THE creative icon Party!)
or
Thursday, Oct. 12th 10 - 12
SEWING MACHINES

BERNINA
We are ready to take care of you Happiness Is...Quilting style,
North Texas and Southern Oklahoma.
Come & see US!
CLUBS & CLASSES

NEW Bright Bouquet Sewing Roll Class


Jill has been working on this beautiful sewing roll by Sue Spargo and is excited to share it with you in her newest class offering.
Friday, Oct. 20 and Friday, Nov. 3
10 - 2
$80
You will need to purchase the magazine for this class so make sure you get yours soon. Supplies are limited!
Enroll Today


Machine Applique with Penny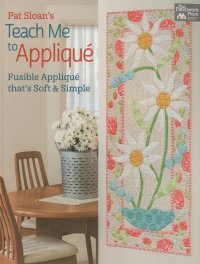 Penny loves to machine applique and so will you after you take her class!
Learn her tips and tricks to masterful machine applique.
Monday, Oct. 16
10 - 4
$40
Sign-up NOW

Everyday Crazy Table Mat


In this fun class, you will learn how to construct this large candle mat and applique with wool.
Saturday, Oct. 21
2 - 5
$30
Enroll Today


MachineMach
See October's Calendar Here
Oc