We Are a



Dealer and

Sewing




Machine Service & Repair Center



We are excited to announce
Anne Bartholet
will now be servicing our
machines

.




WELCOME ANNE!




Store Hours


Monday - Saturday




10 - 5




972-542-8839





NEW FABRIC

Paloma
Quilting Treasures
Imperial Paisley
Quilting Treasures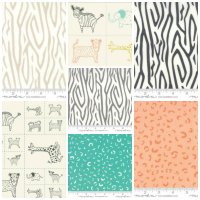 Savannah
Moda

FEATURED BLOCKS
OF THE MONTH



It's Not A Square
12 Month BOM
$75.00 For First Month
Months 2-11 $6.00
Enroll NOW!
Kit Price: $135.99
Find Yours HERE!
Book Sold Separately
Find it HERE





Done by Me
10 Month BOM
$24.99/Month
Sign Up TODAY!
Full Kit
$219.99
Get Yours HERE!


Back Porch Quilts
10 Months
$12.99/month
Enroll Today
Full Kit
$269.99
Get Yours HERE!


KITS


Elsie Avenue
36 x 44
$74.99
Get Yours HERE!




Party Hearty Quilt Kit
$149.99
Get It NOW




Strawberry Kit-Woolly Friends
$19.99
Get Yours TODAY


Annie's Cottage Kit
$29.99
Get Yours Here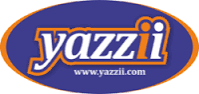 We're an Official Yazzii Bag Distributor!
Come by the shop and see what we have, or you can special order from the catalog!




We proudly carry beautiful sterling silver thimbles and chatelaines designed by
TJ Lane.
Come by Happiness and try on one of these hand crafted thimbles.







On your LIKE button make sure you turn your notifications to "All On" to receive all our Posts!



Plano Quilt Show Tickets are on sale still available for sale at the Shop.
Plano Quilt Show will be
Friday August 11th- Saturday August 12th
From 9 A.M. Until 5 P.M.
Tickets are $9.00 Pre-sale
and $10.00 at the door.
Look HERE for more information.
Patience Griffin Book Signing
at
Happiness Is Quilting!
Come meet local quilting author, Patience Griffin, while you are in town for the Plano Quilt Show.
Saturday, Aug. 12
11 am - 1 pm
Her Kilts and Quilts Series will be available for sale at the shop. You may also purchase them online HERE.

Row by Row Experience 2017: On the Go
Continues!
Come by our shop to get yours.
Only while supplies last!
Kits Available!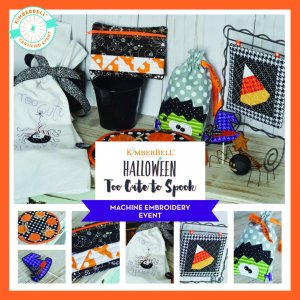 Too Cute To Spook!
A Kimberbell
Machine Embroidery Event
Friday & Saturday
October 13-14
Early Bird Registration
$199
We had so much fun at our Merry & Bright Event last week-end! I hope that YOU get to join us in October!
Enroll TODAY
CLUBS & CLASSES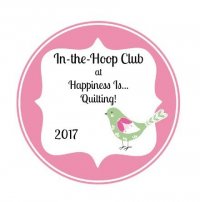 In The Hoop Club
Wednesday, Aug. 9th
2:00 p.m. - 4:00 p.m. OR
Thursday, Aug. 10th
10:00 a.m. - noon
NEW MEMBERS WELCOMED ANYTIME!
$55/year
Enroll Today


Merry Trees Quilt Class


Join Jane as she instructs you on how use the 45 Degree Double Strip Kaleidoscope Ruler to form your Christmas Quilt!
Friday, August 18 at 10:30 am to 1:30 pm
or
Saturday, August 19 at 12:00 pm to 3:00 pm
$30
Sign up HERE!

Bee Happy Sew Along


Join Penny & Wendy as you prepare for Lori Holt's next Sew Along, Bee Happy!
You know when Penny & Wendy are involved it will be sure to "BEE" lots of fun!
Saturday, Aug. 19
9:30 am - 11:30 am
$40
Don't wait to sign-up, this always sells out!

Enroll NOW!

Sue Spargo Swag Bag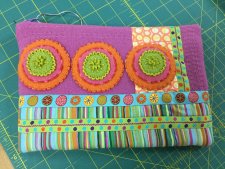 In this fun class you pick the Sue Spargo Bag pattern and Jill will help you get it done!
Wednesday, Aug. 23
10 a.m. - 1 p.m.
$30
Sign-up Today


Creative Stitching with
Jill


Get your creative juices flowing in this fun 4-part class.
Great for any students interested in wool embellishment and wool applique.
First class meets-
Saturday, Aug. 26
10am - 1pm
$120
(for all 4 meetings)
Don't wait enroll today!

CHECK OUT THE FULL MONTH'S
CALENDAR
HERE