We Are a



Dealer and

Sewing




Machine Service & Repair Center


WE SERVICE ALL
SEWING MACHINE BRANDS

Store Hours


Monday - Saturday




10 - 5




972-542-8839






NEW FABRIC

Hocus Pocus
Moda
Jingle All the Way
Maywood Studio
Meriwether
Windham Fabric

FEATURED BLOCKS
OF THE MONTH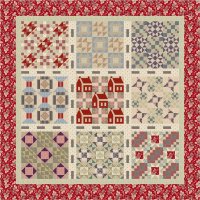 Orphan Train
Last ONE!
12 Months
$24.99/month
Enroll Today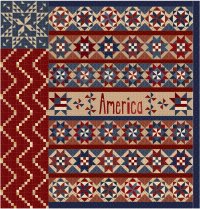 Star Spangled Liberty
$27.99/month
9 months
Get Yours HERE!
Full Kit:
$239.99
Get Yours HERE!



Back Porch Quilt
10 Months
$29.99/month
Enroll Today
Full Kit
$269.99
Get Yours HERE!

KITS


Rainbow Trip Quilt Kit
84.5" x 84.5"
$199.99
Get Yours HERE!




Square One Quilt Kit
36" x 49"
$70.99
Get It NOW




Spring on Bleecker Street Quilt Kit
64" x 68"
Reg. $129.99
Get Yours TODAY




Pickle Mouse Kit
$19.99
Get Yours Here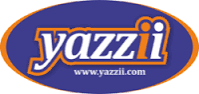 We're an Official Yazzii Bag Distributor!
Come by the shop and see what we have, or you can special order from the catalog!




We proudly carry beautiful sterling silver thimbles and chatelaines designed by
TJ Lane.
Come by Happiness and try on one of these hand crafted thimbles.


We Carry Floriani Threads & Stabilizer




On your LIKE button make sure you turn your notifications to "All On" to receive all our Posts!



Grand Re-Opening Celebrations
June 9th & 10th
Ribbon Cutting Ceremony
Friday, June 9th
9:30 a.m.
*First 25 Customers Get Gift
Friday ONLY!
*Refreshments!
Chances to WIN Fabulous Gift Baskets!

Kathy Schmitz
Friday, June 9th
Feathered Friends Magnetic Needlekeep Class
10:00 a.m. - 1:00 p.m.
$50
Kit Included
Introduction and visit by
Lissa Alexander
of Moda Fabrics
You won't want to miss the opportunity to take this the fun class with this talented pattern and fabric designer.

Kathy is visiting us from Portland, Oregon.
Come by and show her our great Texas spirit of welcome and hospitality!
Enroll Today
Trunk Show & Breakfast with
Kathy Schmitz
Saturday, June 10th
10:00 a.m. - Noon
Join Kathy for breakfast as she shares with you her stories of designing, quilt making and family.
$25
Make your reservation today!
Check Out Some of Our
Spring Market Finds!
Each week we will be adding more items so make sure you come by!

Books


Wool, Needle, & Thread Book
Primitive Gatherings



Laura's Little Book of Machine Quilting Designs




Laura Heine




Blue & White


Martingale Publishing


Tilda's Seasonal Ideas Collection


Sewandso
Patterns



Hen Rietta Collage Quilt




Laura Heine




Pincushion Collage Quilt




Laura Heine




Cauctus Collage Quilt




Laura Heine




Awesome Ocean




Elizabeth Hartman


Sugarplum Stocking


Pink Sand Beach Designs




Woodland Whimsy Pattern Set




Under The Garden Moon
CLUBS & CLASSES

Kids' Classes
Ages 9 & up
Supplies Included
10 a.m. - 1 p.m.
$45

per class


T-shirt Quilt Construction Class
In this demo and lecture Jennifer will teach all about T-shirt Quilts and their construction. You will learn what supplies are needed and the steps necessary to complete your one of a kind quilt.
Saturday, June 10
2:00 p.m. - 3:30 p.m.

Enroll Today
Creative Stitching Two Day Retreat


You will love to spending 2 full fun filled days of stitching and creating with Jill in our beautiful new classroom with plenty of room and light!
Friday & Saturday
June 16 & 17
10:00 a.m. - 4:30 p.m.
Don't wait sign-up today!

Merry & Bright
Kimberbell Event



CHECK OUT THE FULL MONTH'S
CALENDAR
HERE