We will be closed on Memorial Day Monday, May 29

We Are a

Dealer and

Sewing




Machine Service & Repair Center


WE SERVICE ALL
SEWING MACHINE BRANDS

Store Hours


Monday - Saturday




10 - 5




972-542-8839






NEW FABRIC

Roam Sweet Roam
Maywood Studios
Witchy
Studio E Fabric

FEATURED BLOCKS
OF THE MONTH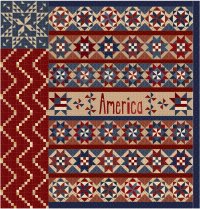 Star Spangled Liberty
9 Months
$27.99/month
Enroll Today
Full Kit Available
239.99
HERE



Sunflower Gatherings
1st Month $29.99
$24.99/month for remaining 13 months
Get Yours HERE!
Full Kit Available
$324.99
HERE


KITS


Party Hearty Quilt Kit
80" x 96"
$149.99
Get Yours HERE!




Queen of We'en Quilt Kit
42.5" x 62.25"
$61.99
Get It NOW



Ficklesticks Starter Kits
$18.99
Get Yours Here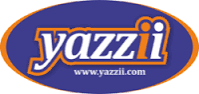 We're an Official Yazzii Bag Distributor!
Come by the shop and see what we have, or you can special order from the catalog!




We proudly carry beautiful sterling silver thimbles and chatelaines designed by
TJ Lane.
Come by Happiness and try on one of these hand crafted thimbles.


We Carry Floriani Threads & Stabilizer




On your LIKE button make sure you turn your notifications to "All On" to receive all our Posts!



May Special Financing!

Don't miss the great opportunity to get the machine of your dreams.
Sale ends May 31st


The lovely and always fun
Lissa Alexander from Moda
will introduce Kathy on Friday.
Don't miss it!
Merry & Bright!
A Kimberbell Embroidery Event

CLUBS & CLASSES

Kids' Classes
Starting Monday, June 5th
Ages 9 & up
Supplies Included
10 a.m. - 1 p.m.
$45

per class


T-shirt Quilt Construction Class
In this demo and lecture Jennifer will teach all about T-shirt Quilts and their construction. You will learn what supplies are needed and the steps necessary to complete your one of a kind quilt.
Saturday, June 10
2:00 p.m. - 3:30 p.m.

Enroll Today
Creative Stitching Two Day Retreat


You will love to spending 2 full fun filled days of stitching and creating with Jill in our beautiful new classroom with plenty of room and light!
Friday & Saturday
June 16 & 17
10:00 a.m. - 4:30 p.m.
Don't wait sign-up today!


CHECK OUT THE FULL MONTHS
CALENDAR
HERE