We Are a



Dealer and

Sewing




Machine Service & Repair Center


WE SERVICE ALL
SEWING MACHINE BRANDS



Store Hours




Monday - Saturday




10 - 5




972-542-8839



Monthly Class & Events Calendar




NEW FABRIC

Indie Boheme
Art Gallery
Flamingo Fever
Adornit Fabric
Kimberbell Basics
Black & Grey
Maywood Studios

FEATURED BLOCKS
OF THE MONTH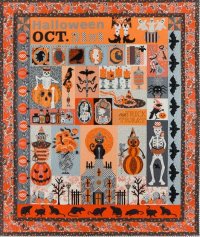 Midnight Potions
11 Months
$24.99/month
Enroll Today




Sunflower Gatherings
13 Months
$29.99/month
Get Yours HERE!
Full Kit Available
$324.99
HERE


KITS


Sweetie Pie Sew Along Kit
79" x 92"
Reg. $249.99
NOW
$167.99
Get Yours HERE!




Spring on Bleecker Street
34" x 68"
$129.99
Get It NOW



Marmalade Meadows Thread Set For Quilt
$53.49
Get Yours Here




Spanish Floral Fantasy Thread Set
Floriani
Retail Value Over $320
YOUR PRICE ONLY
$169.99
Spring/Summer Trending Colors
Total Retail Value $59.99
Your Price ONLY
$39.99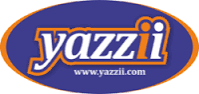 We're an Official Yazzii Bag Distributor!
Come by the shop and see what we have, or you can special order from the catalog!




We proudly carry beautiful sterling silver thimbles and chatelaines designed by
TJ Lane.
Come by Happiness and try on one of these hand crafted thimbles.


We Carry Floriani Threads & Stabilizer




On your LIKE button make sure you turn your notifications to "All On" to receive all our Posts!



Kathy Schmitz Coming To Happiness Is...Quilting!
Feathered Friends
Magnetic Needle Keep Class
Friday, June 9th
10:00 a.m. - 1:00 p.m.
$50
Kit Included
Sign-up NOW!
Breakfast & Trunk Show
Saturday, June 10th
10:00 a.m. - noon
$25
Sign-up Today!
Come in to see the great deals we have for YOU!

CLUBS & CLASSES

Hand Piecing with
Jill


Slow stitching has become very popular. In this class Jill will teach you the basics of hand piecing.
Friday, May 12
10 a.m. - 12:30 p.m.
$30
Don't Wait!
Enroll Today

Machine Embroidery Project Class
Butterfly Garden Tablerunner


Join Kate as she guides you in this fun machine applique embroidery class.
Thursday, May 18
10:00 a.m. - 1:00 p.m.
$25
Enroll Today

Machine Applique with
Penny


Learn how to machine applique using many different finishing edge stitches on your machine.
Friday, May 19
10 a.m. - 3:30 p.m.
$40
Sign-up Now!


T-Shirt Quilt Construction
Class with Jennifer Lokey


In this demo and lecture Jennifer will teach all about T-shirt Quilts and their construction. You will learn what supplies are needed and the steps necessary to complete your one of a kind quilt.
Monday, May 22
10:30 a.m. - Noon
ENROLL TODAY!


Machine Embroidery Software
Comparison Class



Have you been thinking about embroidery software but not sure where to start?
Well, this is the class for you!
Kate will go over each software level and help you pick a software that will work best for what you are wanting to do.
Special software pricing if you buy software at the end of class.
Tuesday, May 23
10:30 a.m. - 12:30 p.m.
$10
Sign-up Here

NEW Evening Sit & Sew


Evening Sit & Sew beginning in May.
Bring any projects hand or machine to work on and join with friends or meet new fellow quilters.
First Meeting is-
Thursday, May 25
5:00 p.m. - 10:00 p.m.
$10
Sign-up Today!

Creative Stitching Two Day Retreat


You will love to spending 2 full fun filled days of stitching and creating with Jill in our beautiful new classroom with plenty of room and light!
Friday & Saturday
June 19 & 20
10:00 a.m. - 4:30 p.m.
Don't wait sign-up today!