We Are a



Dealer and

Sewing




Machine Service & Repair Center


WE SERVICE ALL
SEWING MACHINE BRANDS



Store Hours




Monday - Saturday




10 - 5




972-542-8839



Monthly Class & Events Calendar




NEW FABRIC

Rachel Remembered
Moda

FEATURED BLOCKS
OF THE MONTH


Vases Of Flowers
12 Months
$24.99/month
Enroll Today




Manor House
7 Months
$12.99/month
Get Yours HERE!
Full Kit Available
$84.99
HERE


KITS


Star Storm Quilt
80" x 80"
$59.99
Get Yours HERE!



Star of Bethlehem
78" x 78"
$175.99
Get It NOW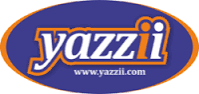 We're an Official Yazzii Bag Distributor!
Come by the shop and see what we have, or you can special order from the catalog!




We proudly carry beautiful sterling silver thimbles and chatelaines designed by
TJ Lane.
Come by Happiness and try on one of these hand crafted thimbles.




We Carry Floriani Threads & Stabilizer




On your LIKE button make sure you turn your notifications to "All On" to receive all our Posts!



Come by & see us at our
NEW HOME!
153 South Central Expressway
McKinney, TX 75070
We are Hiring Smiling Happy People!
Come by the shop to apply.
CLUBS & CLASSES

Hand Piecing with
Jill


Slow stitching has become very popular. In this class Jill will teach you the basics of hand piecing.
Friday, May 12
10 a.m. - 12:30 p.m.
$30
Don't Wait!
Enroll Today


Machine Applique with
Penny


Learn how to machine applique using many different finishing edge stitches on your machine.
Friday, May 19
10 a.m. - 3:30 p.m.
$40
Sign-up Now!


T-Shirt Quilt Construction
Class with Jennifer Lokey


In this demo and lecture Jennifer will teach all about T-shirt Quilts and their construction. You will learn what supplies are needed and the steps necessary to complete your one of a kind quilt.
Monday, May 22
10:30 a.m. - Noon
ENROLL TODAY!


NEW Evening Sit & Sew


Evening Sit & Sew beginning in May.
Bring any projects hand or machine to work on and join with friends or meet new fellow quilters.
First Meeting is-
Thursday, May 25
5:00 p.m. - 10:00 p.m.
$10
Sign-up Today!