We Are a



Dealer and

Sewing




Machine Service & Repair Center


WE SERVICE ALL
SEWING MACHINE BRANDS




Store Hours




Monday - Saturday




10 - 5




972-542-8839


Shop Will Be Closed
May 1-3




Boho Embroidery




Nichole Vogelsinger


Blue and White


Polly Minick and Laurie Simpson




Peculiar Primitives




Robin Vizzone




True Blue




Annette Plog






FEATURED BLOCKS
OF THE MONTH


Back Porch
10 Months
$29.99/month
Enroll Today
Full Kit Available
$269.99
HERE




Manor House
7 Months
$12.99/month
Get Yours HERE!
Full Kit Available
$84.99
HERE


KITS


Bees In The Bower
36" x 39"
$59.99
Get Yours HERE!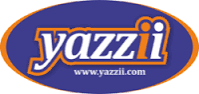 We're an Official Yazzii Bag Distributor!
Come by the shop and see what we have, or you can special order from the catalog!




We proudly carry beautiful sterling silver thimbles and chatelaines designed by
TJ Lane.
Come by Happiness and try on one of these hand crafted thimbles.




We Carry Floriani Threads & Stabilizer




On your LIKE button make sure you turn your notifications to "All On" to receive all our Posts!



We are packing the bags and moving to the new location!

Our last day at our current location is Saturday, April 29th.
We will open at our New Location
Thursday, May 4th
10-5

The shop will be closed
May 1-3
Look Who's Coming!
We are thrilled to announce
Kathy Schmitz
will join us to celebrate our
Grand Re-Opening on
June 9 & 10
Details on her visit coming soon!


PFAFF Demo To Win
Come by and demo the AMAZING
Perfomance 5.2 and get a chance to WIN!

CLUBS & CLASSES

Hand Piecing with
Jill


Slow stitching has become very popular. In this class Jill will teach you the basics of hand piecing.
Friday, May 12
10 a.m. - 12:30
$30
Don't Wait!
Enroll Today


Machine Applique with
Penny


Learn how to machine applique using many different finishing edge stitches on your machine.
Friday, May 19
10 a.m. - 3:30
$40
Sign-up Now!


T-Shirt Quilt Construction
Class with Jennifer Lokey


In this demo and lecture Jennifer will teach all about T-shirt Quilts and their construction. You will learn what supplies are needed and the steps necessary to complete your one of a kind quilt.
Monday, May 22
10:30 a.m. - Noon
ENROLL TODAY!


NEW Evening Sit & Sew


Evening Sit & Sew beginning in May.
Bring any projects hand or machine to work on and join with friends or meet new fellow quilters.
First Meeting is-
Thursday, May 25
5:00 p.m. - 10:00 p.m.
$10
Sign-up Today!