We will remain open at our current downtown McKinney location until April 29 at 5 p.m.
We will then re-open at our new location on
Thurs, May 4.

Our new address is-
153 S. Central Expressway
McKinney, 75070
Westgate Shopping Center
We Are a



Dealer and

Sewing




Machine Service & Repair Center


WE SERVICE ALL
SEWING MACHINE BRANDS



Store Hours




Monday - Saturday


10 - 5
972-542-8839

Kaffe Fasset
Collections Spring 2017

Maywood Studios
Kimberbell Basics

Moda
Essentially Yours


FEATURED BLOCKS
OF THE MONTH


Manor House
7 Months
$12.99/month
Enroll Today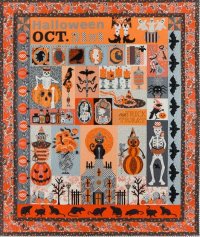 Midnight Potions
11 Months
$24.99/month
Enroll Today
Full Kit Available
$249.99





Back Porch Quilts
10 Months
$29.99/month
Get Yours HERE!
Full Kit Available
$269.99
HERE


KITS


She Sews Sea Shells
49" x 59.5"
$39.99
Get Yours HERE!


NEW!
Native Rays Quilt Kit
by Madisen Hastings
40" x 40"
$66.49
Get Yours Today



NEW!
Rainbow Trip Quilt Kit
by Grey Sky Studios
84.5" X 84.5"
$199.99
Get Yours HERE



NEW!
Spring on Bleecker Street Quilt Kit
by Wendy Shepard
64" x 68"
$129.99
Get Yours HERE!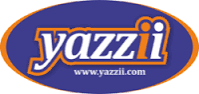 We're an Official Yazzii Bag Distributor!
Come by the shop and see what we have, or you can special order from the catalog!



We proudly carry beautiful sterling silver thimbles and chatelaines designed by
TJ Lane.
Come by Happiness and try on one of these hand crafted thimbles.





On your LIKE button make sure you turn your notifications to "All On" to receive all our Posts!



THIS WEEK-END
Over 25 Quilters Vending!
Stop by our bi-annual Alley Sale and
get some great discounted items!
Saturday, April 8
10 a.m. - 2 p.m.
Rain or Shine

Becky Goldsmith:
Practical Color
You love color, but you have trouble deciding which colors to use in your quilt. If that sounds familiar, then this is the class for you! You will leave this workshop with practical, easy-to-understand strategies that will allow you to confidently choose colors for your quilts.
This is a fun, no-sew class where you get to try out new color combinations on pieced blocks by gluing fabric to paper.
This class is suitable for all skill levels.
Saturday, April 22
10:00 a.m. - 4:00 p.m.
$75
Enroll NOW!
This class will be held at our new location





Downtown McKinney's Arts in Bloom Festival
Friday, April 7 - Sunday, April 9

Find out more information HERE!


CF Sharpening Service Is Coming




Jim will be here first thing in the morning and will be sharpening on site. If you have any dull scissors, knives, or shears be sure to bring them, and Jim will sharpen them for you!
Tuesday, April 11
Pricing information HERE

CLUBS & CLASSES
Floral Monogram Class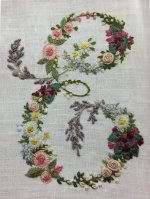 Join Janet as she teaches you the simple embroidery stitches and guides you in the construction of these stitches for an overall embellished look, forming an elegant monogram!
April 11
10 a.m. - 1:30 p.m.
$25
Sign Up Today


In the Hoop Club


Each month you'll receive-
Demos
Techniques
Free Design
Discounts
Fun time with machine embroidery enthusiast!
All for only
$55/year

Club Meets 2nd Wednesday and
the following Thursday of each Month
Next Meeting is
Wednesday, April 12 2 p.m. - 4 p.m. or
Thursday April 13 10 a.m. - Noon

Join TODAY!
We welcome new members to join anytime!


Simple Whatnots
Club 6


Join Penny in this fun Club that explores the wonderful world of Kim Diehl. Club will feature 8 mini quilts and techniques from Kim's newest Fabric Collection Katie's Cupboard.
Saturday, April 15
10:00 a.m. - Noon
$15
Per Session
Enroll Today

Sue Spargo Wool Addicts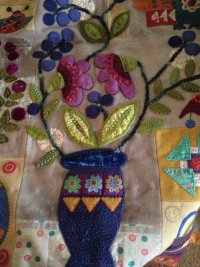 Calling all "Wool Addicts!"
If you love wool and wool embellishment this is the club for you. Jill will assist you with any project you are working on.
3 Sessions
Begins-
Sat., April 22
2:00 p.m. - 5:00 p.m.
All 3 sessions for
$45
Enroll Today