We Are a



Dealer and

Sewing




Machine Service & Repair Center


WE SERVICE ALL
SEWING MACHINE BRANDS




Store Hours




Monday - Saturday


10 - 5


NEW FABRIC

She Sews Sea Shells
Quilting Treasures
Grandma's Cottage Garden
Lewis & Irene
Forget Me Not

RJR Fabrics



FEATURED BLOCKS
OF THE MONTH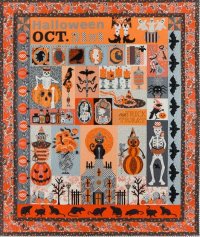 Midnight Potions
11 Months
$24.99/month
Enroll Today
Full Kit Available
$249.99



All Over the Octagon
ONLY 2 left!
12 Months
$24.99/month
Enroll Today
Full Kit Available
$274.99
HERE



Done By Me
10 Months
$24.99/month
Sign-up Today
Full Kit Available
$219.99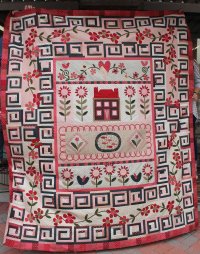 Pond House
10 Months
$34.99/month
Don't Miss IT!
Full Kit Available
$324.99
HERE


KITS

Meow or Never
Last Kit left!
60" x 72"
$119.99
Get Yours Today



Tuxedo Tales Kit
56" X 62"
Sale Price!
$109
Get Yours HERE


Sweetie Pie Sew Along
Get Yours HERE!
76" x 92"
$224.99



Easter Bunny Remember Me Kit
16" X 12"
$19.99
Get Your TODAY!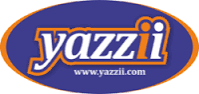 We're an Official Yazzii Bag Distributor!
Come by the shop and see what we have, or you can special order from the catalog!



We proudly carry beautiful sterling silver thimbles and chatelaines designed by
TJ Lane.
Come by Happiness and try on one of these hand crafted thimbles.





On your LIKE button make sure you turn your notifications to "All On" to receive all our Posts!



Visit each of the 3 shops to pick up a row of the specially designed
Lucky Charm Shop Hop Pattern.
Get your entry form stamped at each location to be entered to win 1 of 4 GREAT Prizes!
You may even win a

PFAFF

Sewing Machine!
Friday-Sunday
March 10-12
Get Your Entry Form Here


Kimberbell Machine Embroidery Celebration

Oh, Happy Day!

There is Still Time to Join in the FUN!!!


Turn two ordinary days into a celebration, with us and Kimberbell!
*Complete 6 in the hoop projects from Kimberbell
*All supplies included
*Lunch included for both days
This machine embroidery event is being held at the Holiday Inn McKinney.
So, bring your embroidery machine and come CELEBRATE with US!

Friday and Saturday
March 17 & 18
9:00 - 4:00 p.m.
$249.99

If you don't have a machine, come by Happiness and we have special event pricing on new PFAFF Creative Embroidery Machines


DON'T WAIT ENROLL TODAY






Scissor Sharpening
Tuesday, March 14
10-1
Come by and get your scissors sharpened while you shop!



Don't Miss Ricky Tims
Quilt Luminarium!

For More Information Click Quilt Luminarium


CLUBS & CLASSES
In the Hoop Club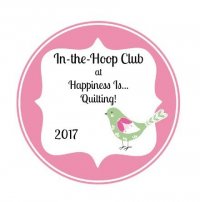 Each month you'll receive-
Demos
Techniques
Free Design
Discounts
Fun time with machine embroidery enthusiast!
All for only
$55/year

Club Meets 2nd Wed. or Thurs. of the Month
Next Meeting-

Wednesday, March 8 2 - 4 or
Thursday, March 9 10 - 12

Join Us Today!
NEW MEMBERS WELCOME TO JOIN ANY TIME!

Machine Embroidery
Sew-A-Long
FAIRY TALES


Come and stitch Anita Goodesign's Fairy Tales Quilt. These are in the hoop quilted blocks that are sewn together to make a quilt. We will stitch out one full block together and and then sit and stitch the remaining blocks until lunch. After lunch, Kate will demonstrate how to stitch your blocks together.
Monday, March 13
10 a.m. - 4 p.m.
$40
Enroll Today

Rosette Pillow Class


Join Janet as she takes you step by step on completing this gorgeous Rosette Collage Pillow from designer Laurie Heine.
Sunday, March 19
10 a.m. - 5 p.m.
$30
Sign-up NOW

Machine Embroidery
BIB & Burp Cloth
Project Class


In this class, we will be stitching a bib and burp cloth set in the embroidery hoop. You will have the option of appliqueing an elephant, a turtle, or a hippo on your bib and burp cloth.
We will be using a 360 X 200 size hoop.
Thursday, March 23
10 a.m. - 1 p.m.
$25
Enroll Today