We Are a



Dealer and

Sewing




Machine Service & Repair Center


WE SERVICE ALL
SEWING MACHINE BRANDS




Store Hours




Monday - Saturday


10 - 5


NEW FABRIC

Urban Elementz
Northcott Fabrics
Spring Bunny Fun
Moda
Nursery Rhymes

Windham Fabrics



FEATURED BLOCKS
OF THE MONTH


Blessed Bee
12 Months
$24.99/month
Enroll Today
Full Kit Available
$269.99



Backporch Quilts
10 Months
$29.99/month
Enroll Today
Full Kit Available
$269.99
HERE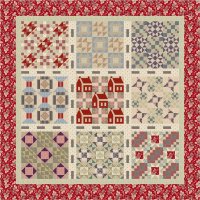 Orphan Train
12 Months
$24.99/month
Sign-up Today
Full Kit Available
$274.99




Garden Whimsy
13 Months
$19.99/month
Don't Miss IT!
Full Kit Available
$239.99
HERE


KITS

Make A Wish Chalkcloth Runner Kit
14" x 35"
$27.99
Get Yours Today



Bees in the Bowers Quilt Kit
36" X 39"
$59.99
Get Yours HERE


Square One Quilt Kit
Get Yours HERE!
36" x 49"
$70.99



Star of Bethlehem Quilt Kit
78" X 78"
$175.99
Get Your TODAY!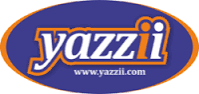 We're an Official Yazzii Bag Distributor!
Come by the shop and see what we have, or you can special order from the catalog!



We proudly carry beautiful sterling silver thimbles and chatelaines designed by
TJ Lane.
Come by Happiness and try on one of these hand crafted thimbles.





On your LIKE button make sure you turn your notifications to "All On" to receive all our Posts!



Fat Quarter Sale!
Tuesday, Feb. 28
Fat Quarters
$2
(Excludes Liberty of London, Dutch Chintz & Wool FQ)
The 15th Annual Parade & Run is sure to be a fun time for all!
Map of Parade & Parking Here
Click here for more details of the event
Visit each of the 3 shops to pick up a row of the specially designed
Lucky Charm Shop Hop Pattern.
Get your entry form stamped at each location to be entered to win 1 of 4 GREAT Prizes!
You may even win a

PFAFF

Sewing Machine!
Friday-Sunday
March 10-12
Get Your Entry Form Here


Kimberbell Machine Embroidery Celebration

Oh, Happy Day!

There is Still Time to Join in the FUN!!!


Turn two ordinary days into a celebration, with us and Kimberbell!
*Complete 6 in the hoop projects from Kimberbell
*All supplies included
*Lunch included for both days
This machine embroidery event is being held at the Holiday Inn McKinney.
So, bring your embroidery machine and come CELEBRATE with US!

Friday and Saturday
March 17 & 18
9:00 - 4:00 p.m.
$249.99

If you don't have a machine, come by Happiness and we have special event pricing on new PFAFF Creative Embroidery Machines
CLUBS & CLASSES
Intermediate Machine Piecing with Penny Treaster


Penny will show you how to complete your beginner quilt that you made in your Beginning Machine Piecing Class.
Sunday, Feb. 26
1-5
$25
Sign Up HERE!


Simple Whatnots Club


Join Penny as she works with you in making a series of small quilts with Kim Diehl's Katie's Cupboard as the featured fabric.
Three Part Session:
April 15
May 20
June 17
12:30-2
$45
Sign-up HERE

PFAFF New Owner's Class-
Embroidery


In this class, we will cover loading, editing, transferring, hooping, and design positioning on your machine.
Tuesday, Feb. 28
10:30 a.m. - 12:30 p.m.
$50
Free if you purchased your machine at
Happiness Is.. Quilting!
Enroll TODAY


In the Hoop Club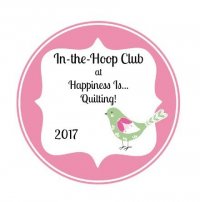 Each month you'll receive-
Demos
Techniques
Free Design
Discounts
Fun time with machine embroidery enthusiast!
All for only
$55/year

Club Meets 2nd Wed. or Thurs. of the Month
Next Meeting-

Wednesday, March 8 2 - 4 or
Thursday, March 9 10 - 12

Join Us Today!
NEW MEMBERS WELCOME TO JOIN ANY TIME!