We Are a



Dealer and

Sewing




Machine Service & Repair Center


WE SERVICE ALL
SEWING MACHINE BRANDS




Store Hours




Monday - Saturday


10 - 5


NEW FABRIC

Spellbound
Moda
Sweet Rebellion
Quilting Treasures
Celebrate
Westminster



FEATURED BLOCKS
OF THE MONTH


Bountiful Life
12 Months
$27.99/month
Enroll Today
Full Kit Available
$299.99



Blessed Bee
12 Months
$24.99/month
Enroll Today
Full Kit Available
$269.99
HERE



Done By Me
10 Months
$24.99/month
Sign-up Today
Full Kit Available
$219.99




Orphan Train of Memories
12 Months
$24.99/month
Don't Miss IT!
Full Kit Available
$274.99
HERE




Hope Blooms
9 Months
$19.99/month
Enroll Today


KITS


Bees in the Bowers
36" x 39"
$59.99
Get Yours Today



Spellbound Kit
Get Yours HERE!
59" x 76"
$114.99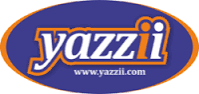 We're an Official Yazzii Bag Distributor!
Come by the shop and see what we have, or you can special order from the catalog!



We proudly carry beautiful sterling silver thimbles and chatelaines designed by
TJ Lane.
Come by Happiness and try on one of these hand crafted thimbles.





On your LIKE button make sure you turn your notifications to "All On" to receive all our Posts!



Jill's Yazzii Embellishment Bag Class is coming up, and you won't want to miss it!
This class will be tons of fun, and you will have gained a one of a kind bag!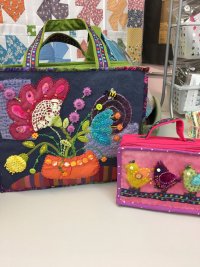 Class meets twice.
Saturday, Feb. 11 &
Saturday, March 11
1:00 p.m. - 4:00 p.m.
$50
Be Sure to Sign up HERE


CF Sharpening Service Is Coming




Jim will be here first thing in the morning and will be sharpening on site. If you have any dull scissors, knives, or shears be sure to bring them, and Jim will sharpen them just for you!


Feb. 14
10 A.M.- 1 P.M.
More information can be found HERE
Pricing information HERE


Kimberbell Machine Embroidery Celebration
Oh, Happy Day!

Turn two ordinary days into a celebration, with us and Kimberbell!
*Complete 6 in the hoop projects from Kimberbell
*All supplies included
*Lunch included for both days
This machine embroidery event is being held at the Holiday Inn McKinney.
So, bring your embroidery machine and come CELEBRATE with US!

Friday and Saturday
March 17 & 18
9:00 - 4:00 p.m.
$249.99

If you don't have a machine, come by Happiness and we have special event pricing on new PFAFF Creative Embroidery Machines

Look for our booth at the
Kathy Dunigan Applique Academy
TJ Lane Trunk Show
Yazzii Bags
Monday-Saturday
February 6-11
9 a.m. - 5 p.m.
You can come by and shop all week for
FREE Admission to Vendor Hall.
There will also be raffle quilts on display from area Guilds.
We look forward to seeing you!!!
Check it out HERE


Moda's Bella Solid Challenge!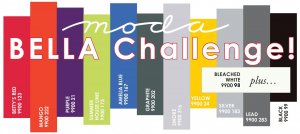 Moda is hosting a challenge to see who can most creatively combine their selection of Bella Solids. All 12 Bella Solids must be used, and only those 12.
Challenge begins: Feb. 1, 2017
and ends Oct 20, 2017
First Place Wins $5,000
Second Place Wins $ 3,000
Third Place Wins 2,000
Click HERE for more information


CLUBS & CLASSES
Machine Embroidery In The Hoop
Easter Egg Mug Rug and Hot Pads Class


Join Kate as she takes you through each set of completing these three in the hoop projects! These are done completely in the hoop, and at the end of the class you will have a festive hot pad to use at the dinner table for your Easter Day Festivities.
One Time Class
Feb. 23
10 A.m.- 1 P.M.
$ 25
Sign Up HERE!

Fancy Crochet Edge Class


Join Janet as she teaches you how to use the "Edgit" piercing tool and crochet onto anything with an edge. It will certainly give your items an embellished flare!
Tuesday Feb. 21
10 A.M. - 1 P.M.
$25
Sign Up TODAY!

Intermediate Machine Piecing with Penny Treaster


Penny will show you how to complete your beginner quilt that you made in your Beginning Machine Piecing Class.
Feb 26
1-5
$25
Sign Up HERE!

Civil War Legacy Club


Timi Ann has won many ribbons in machine piecing and hand quilting. She loves to share her knowledge and love of the art of quilting and the rich history of the United States as told in the fabrics and quilt blocks of the Civil War Era found in the book Civil War Legacies III. This class is a study using miniature quilts of the Civil War era and she will also discuss the construction of the quilts.
Each Session Meets 3 Times
Feb. 11
March 11
April 8
10-Noon
$45
Enroll Today

Simple Whatnots Club


Join Penny as she works with you in making a series of small quilts with Kim Diehl's Katie's Cupboard as the featured fabric.
Three Part Session:
April 15
May 20
June 17
12:30-2
$45
Sign up HERE


In the Hoop Club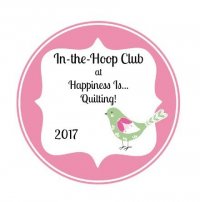 Each month you'll receive-
Demos
Techniques
Free Design
Discounts
Fun time with machine embroidery enthusiast!
All for only
$55/year

Club Meets 2nd Wed. or Thurs. of the Month
Next Meeting-

Wednesday, March 8 2 - 4 or
Thursday, March 9 10 - 12

Join Us Today!