Shop

Monthly Calendar
Store Hours
Monday - Saturday
10 - 5
We will be CLOSED on
LABOR DAY
Row By Row Ends
Sept. 6th!
Be sure to come by and get your free pattern!

On your LIKE button make sure you turn your notifications to "All On" to receive all our Posts!


FEATURED
BLOCKS OF THE
MONTH
All Over the Octagon
12 Months
$24.99 month
Enroll Today
Full Kit Available
$274.99
Blessed Bee
12 Months
$24.99/mo.
Enroll Today
Full Kit


$269.99


KITS

At The Bazaar Quilt Kit
42" x 54"
$69.99
Get Yours Today


Tuxedo Tales
56" x 62"
Reg. $219.99
NOW
$174.99
Gets yours TODAY
Bertie's Spring

28" x 34"

$65.99
Order Here
We proudly carry beautiful sterling silver thimbles and chatelaines designed by
TJ Lane.
Come by Happiness and try on one of these hand crafted thimbles.
Join Our New
FOCUS
(Finally Organizing Chaos Using Support) Group
Are you tired of not being able to find anything?
Are you READY to take control?
Join our FOCUS group and figure out how.
Group Facilitators-
Janet Lindsey and Laura Kay Houser
First Meeting
Saturday, August 27
2:00 p.m. - 4:00 p.m.
Enroll Today
$45
All FOCUS Members get a FREE SPOT at the
Fall Alley Sale Oct. 15th!

NEW FABRICS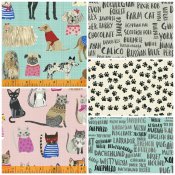 Hot Dogs and Cool Cats
Windham
Upcoming Classes
Machine Maintenance with Leo

Leo will sit with each student and show you how to maintain your machine at home.
All machines of any age welcomed!
Mon, Aug 29, 10:30 a.m. - 12:00 p.m.
$10
Enroll TODAY


Embellished Bag Cover
Choose the bag and the design that fits your style and Jill will help you make it!
2 Meeting Class
Sat, Sept 10 1:00 p.m. - 4:00 p.m. &
Sat, Sept 17 1:00 p.m. - 4:00 p.m.
$50
Enroll NOW
Orphan Train BOM Class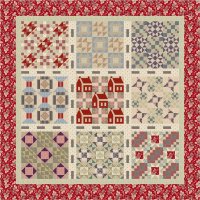 Join Penny as she guides you through the experiences of some of the over 200,000 children who traveled across the country to find new homes and families.
Class will be comprised of lecture and tips to complete your quilt.


Orphan Train of Memories BOM




12 Month




$24.99




Sign-up Here For BOM


Orphan Train of Memories Kit
$274.99
Order Yours HERE
Class is FREE to all who enroll in the Block of the month or purchase Kit.
First Class meeting is-
Sat., Sept. 17 at 10 a.m.-1 p.m.
Once you have purchased the KIT or Signed-up for BOM
ENROLL IN CLASS HERE
Creative Stitching with
Jill
Have you always wanted to get started on Wool Applique and Creative Stitching but weren't sure where to start?
Well, this is the class to get you started!
This class meets 4 times and in each class you will get to work on the project YOU want to work on and Jill will help you to make it your own.
First Meeting is on:
Saturday, Sept. 24
10:00 a.m.- 1:00 p.m.
$100
Enroll Today
Sit & Sew with Wendy
Wed, Aug 31
10:00 a.m. - 4:00 p.m.
$10
Last Meeting!
Enroll NOW!