Round or Square, your tuffet will be great addition to your home.
Laura Kay will take you through the construction process to completion of your one of a kind tuffet!
Two Session Class
Wed., Aug. 3 10:00 a.m.- 1:00 p.m.
Wed., Aug. 22 10:00 a.m. - 1:00 p.m.
$40
Enroll Today
Creative Stitching & Texturing
with Jill Green
In this workshop setting, Jill will open the world of creative texturing with different type of threads.
First Meeting
Friday, Aug., 5 10:00 a.m. - 1:00 p.m.
$100
Enroll Today
F
OCUS Group
NEW DATES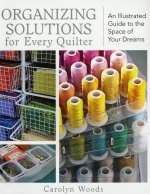 Are you tired of not being able to find anything?
Are you READY to take control?
Join our FOCUS group and figure out how.
Group Facilitators- Janet Lindsey and Laura Kay Houser

First Meeting
Saturday, August 27
2:00 p.m. - 4:00 p.m.
Enroll Today