Happiness
Classes

Monthly Calendar
Handwork Classes
Creative Stitching
Punch Needle
Machine Classes
Beginning Machine Quilting
Beginning Machine Applique

Halloween & Christmas Fabric on SALE!
Halloween Fabric
Fabric on the bolt and Panels 40% Off
Fat Quarters $1.99
Christmas Fabric
Fabric on the bolt and Panels 25% Off
Fat Quarters $1.99

Selected Kits on SALE


Sue Daley Quilts/Project Kits 50% Off




Quilted Crow Girls Kits 50% off



Quilt Heritage Talks with Carolyn Miller
This month Carolyn will be discussing, Two Color Quilts. This informative and fun series is always SO much fun and you'll learn a thing or two! Discussion will meet Friday, October 16, 10 a.m. - noon.
Save your spot today.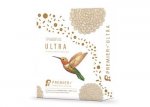 PFAFF
Our new

Premier+ Software

is NOW available!
Come by and demo this amazing new product. It is what you have been waiting for!
Premier+ ULTRA
Premier+ EXTRA
Premier+ EMBROIDERY



Party Block Swap
- Abby's Baby Elephants
Join us for this fun Block Swap using 1930's fabrics
No fee for participating. Blocks are due Oct. 21, check out details here! Sign-up taken by phone or in shop.


New Fabrics

Flower Sugar

Eliza's Indigo


Color Me



Backyard Circus

Embrace
Double Gauze



Downton Abbey -
Celebration


New Kit Available Today!

Give Thanks Kit
by Buttermilk Basin


This adorable kit is made from cotton backgrounds appliqued with wool. Come by the shop to see our first blocks, they are wonderful. Start it today and have it done for Thanksgiving dinner!




42.5" x 50.5"


$139.99


Get Yours Today






New To Our Shelves