Happenings At HIQ!

Farm Girl Breakfast Club
Beginning Machine Quilting
Creative Stitching with Jill Green
Monthly Class Calendar


PFAFF
July
Promotion



Passport 2.0



What's New at HIQ!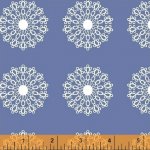 Modern Country



Morris Jewels



Happy Camper

Featured
Pattern


The Cousin's Walk
This beautiful quilt is a wool applique reproduction of a 1850's quilt from Pittsburgh, Pennsylvania
102" x 118"
Reg. $79.99
NOW
$59.99


Featured BOM


Mystery Quilt Block of the Month
This 9 month BOM is a bright and fun quilt!
$24.99
for 9 months


Plano Quilt Show
August 14 & 15
It's only 2 weeks away. Purchase your tickets in advance at Happiness and save!
We will have a booth and are so excited to show you our new offerings in kits, blocks of the month, patterns, and PFAFF machines.
Farm Girl Breakfast Club


All the girls at FGBC had a fabulous time at our July meeting. Penny and Wendy out do themselves month to month on projects

and show and tell.

Next meeting will be Saturday, August 1, 9-11

a.m.

Deadline for sign-up is Friday, July 28.


Enroll Now!


Beginning Machine Quilting with Penny Treaster
In this class you will learn to how to machine quilt using both the walking and darning foot. We will have a fun filled day learning several machine quilting techniques, you will be a machine quilter by the end of this class.
Wed. Aug 5th from 10-4

. Spaces are limited so S

ign Up Today!



Creative Stitching with Jill Green
This will be a four part class, beginning Sat Aug. 29th 10-1. In this class we will be learning many embroidery stitches as well as techniques for texturing. We will also discuss creating a project in class as well.

Enroll Today
Schedule Your Machine Cleaning
Trey will be in the shop to service machines Tuesday, Aug 4. This is a great opportunity to get your machine serviced and running in tip top condition.Bring in your machines by Monday Aug 3.
Featuring On Our Shelves