Happenings At HIQ!
Minick & Simpson Bed Turning
Minick & Simpson Bed Turning
Git 'er Done
Post Card Party
Post Card Party
Quilt Heritage Talks
Creative Stitching and
Texturing Workshop
Stitch This
Emily Munroe Quilt Workshop
Stitch This
Intro To Utility Quilting
ConKerr Cancer Pillowcase Work Session
Beginning Punch Needle
Monthly Class Calendar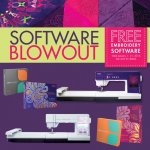 What's New at HIQ!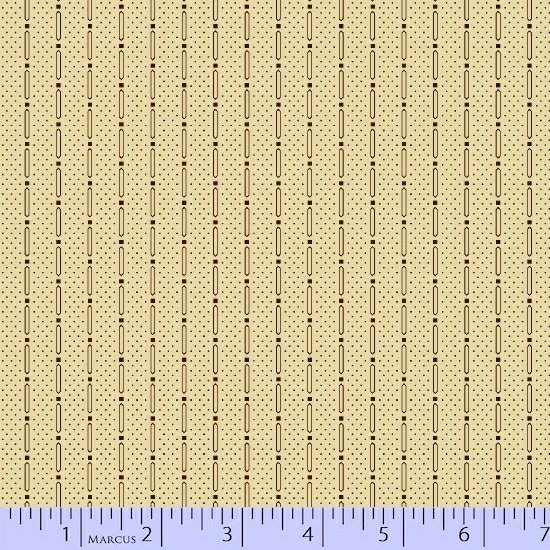 Shirts & Ties
by Judie Rothermel



Molly B's 1800s Basic Shirtings
by Molly B's Studio



Featured


Block of the Month

This unique and fun wool quilt is a great Block of the Month project to start with this year. Bird Dance by Sue Spargo finishes 37.5'' x 43.5'' and is made up of 30 fabulous birds. These wool applique wall hangings are an excellent way to show off your embellishment and embroidery stitches. This Block of the Month is a combination of cotton, hand-dyed wool, ribbons, silk velvets, embroidery and beads. You will receive 3 birds for 10 months and the border for month 11 at only $29.99 a month.
Get yours today.
Minick & Simpson Bed Turning at HIQ!
Update on Laurie Simpson's Bed Turning at HIQ! Laurie has come down with walking pneumonia and had to cancel her trip to North Texas. But don't be alarmed! Laurie will be joining us via Skype and Penny will be turning the quilts. So, come and "ooh and ahh" over these gorgeous quilts and hear all about them from Laurie herself on Friday, Jan. 9.

Register today.
Get 'er Done Sit and Sew
We all have projects we just can't seem to finish. Join Laura Kay one Sunday a month from 1-6 p.m. for dedicated time to completing all your unfinished projects. No more interruptions from loved ones. No more distractions. Just sit and sew and get 'er done!

The first Get 'er Done is this Sunday, Jan. 11. Sign up today to secure your spot. Spaces are limited.
Register today.
Patience Griffin New Book Review & Signing

Griffin's Scottish journey continues with her newest book

Meet Me In Scotland

. And to celebrate, Patience is having a release party here at Happiness Is ... Quilting! on Saturday, Jan. 17, at 10:30 a.m. Come and here her talk about the new book and get a signed copy for yourself. You loved her first book,

To Scotland, With Love

.



Post Card Party Time



From the people who brought you the Row By Row Experience this past summer comes the Post Card Party. But this time, it's NOT a shop hop. Post Card Parties are fun, mini workshops, you can participate in by creating a post card from fabric. We'll send your post card off to have it swapped with other cards from all over the USA and return to you a post card from another quilter in another state! Happiness Is ... Quilting! is hosting two parties in January. Join us on Saturday, Jan. 17, from 2-4 p.m. or Thursday, Jan. 22, from 10 a.m. - 12 p.m. to create a post card.

Register today.





Quilt Heritage Talks with Carolyn Miller




Carolyn will be meeting on the

third Friday of the month from 10 a.m. - 12 p.m. to discuss and share history of quilting and her beautiful collection of quilts. However, join her on the fourth Friday in January (Jan. 23) to hear about Pennsylvania Dutch quilts. We loved her Amish and Mennonite quilts last month, we can't hardly wait for her Pennsylvania Dutch quilts.

Save your seat now.
Missie Carpenter Workshops At HIQ!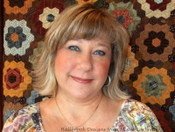 We are pleased to introduce Missie Carpenter to the North Texas area. She has been featured in Primitive Quilts and Projects and interviewed by Pat Sloan on Quilt Radio. She loves handwork and is coming to Happiness Is. . . Quilting! to teach three different workshops.

If you sign up for two of Missie Carpenter's workshops at HIQ!, you can receive a $10 discount on the class cost. Enter this code "MISSIE2" at check out when registering for both classes.