Happenings At HIQ!
Creative Stitching Class Part 2
Let's Make A Diehl and Simple What Knots Club
Folded Circle Centerpiece
Building Blocks I
Building Blocks II
Melted Crayon Applique Class
Stitching Society
Quilt Heritage Talks
Quiltapalooza
The Emily Munroe Quilt Workshop
Sunday Stitching Society
Monthly Class Calendar
What's New at HIQ!

The Cottage Garden



Downton Abbey: The Lord And Lady Collection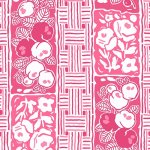 Downton Abbey: The Lady Rose Collection



Downton Abbey: The Downstairs Collection



Downton Abbey: The Logos and Labels



Atelier by 3 Sisters



Aunt Ruthie's Farm Stand
by Meg Hawkey



Monkey Tales
by Erin Michael



Tips From The Gang



PFABULOUS PFUN! And Eight Years Of Happiness!
Our month of "PFun" is underway! So many of you have come by to see our new PFAFF® machines and enter in our store drawing for a free PFAFF® Passport™ 2.0 sewing machine at Happiness Is ... Quilting!'s Eighth Anniversary on Saturday, Nov. 29! Yippee! PFAFF® is known for precision by offering maximum control, customization and durability. Come and stop by for a demo of the amazing machines today.
Piece and Comfort Challenge By Moda
Have you heard about Moda's Quilt Challenge? We are honored to participate in Moda's Piece and Comfort Challenge that pays tribute to the sacrifices made by our country's military families. We have yardage and precuts available for both Sandy Gervais' Red, White & Free collection and Because Of The Brave collection by Moda in the shop. Pick up an entry form at your local participating quilt shop. The Challenge runs January 1, 2015, thru March 31, 2015, with voting taking place April 6-18, 2015, at local quilt shops. The customers of the shop vote on their favorite with the Viewers' Choice winner moving on to Moda's Piece and Comfort online show. Prizes for the Online Show include First Viewer's Choice receives $500 prize, Second Viewers' Choice receives $250 prize, Third Viewer's Choice receives $150 prize and Designer's Choice receives $500.




Red, White & Free
by Sandy Gervais


Because Of The Brave
by Moda (Coming Soon)

The FINE PRINT: 90% of quilt must be made with Moda fabrics and 50% of the Moda fabrics must come from one or both of the featured collections. Quilt(s) must be 54''x65'' or larger. Quilt must be quilted or tied and bound. No quilt tops will be accepted. Quilt must be labeled with Marker's and Quilter's name, city and contact information. Quilt(s) remain property of maker unless they choose to donate quilt to a military family. No limit to number of entries.


Just Over A Week Away From Quiltapalooza!
Don't miss out on seeing the newbies and getting first dibs to purchase and take these items home. Mark your calendars and make your reservations for Sunday, Nov. 23, from 2-5 p.m. We are limiting the number of spots at Quiltapalooza to ensure everyone is able to experience and enjoy the new products. Guests will pay $10 in advance to secure their reservation and receive a $10 discount on top of any additional Quiltapalooza discounts on purchases made that day. Once we meet the seat limit, we will open an additional session for sign ups.

Register today.
Folded Circle Centerpiece Class
Timi Ann has brought back her popular Folded Circle Centerpiece class by special request. If you've been wishing you had taken this class from her in the past or just need a refresher, this is your opportunity. Learn how to fold fabrics to make this fun centerpiece on Sunday, Nov. 16, from 12:30-5 p.m. Note: There is some preparatory work before class time listed in the supply list.

Register today.
Melted Crayon Applique Class
Grab
your crayons and quilting supplies for some colorful and creative options to add to your quilting skills. Using the new Melt-n-Blend method, anyone can create beautiful applique designs with a dimensional, hand-painted look that brings quilts to life. Join Pam Wingate on Tuesday, Nov. 18, from 2-5 p.m. An additional kit fee will be paid to teacher on the class date.
Register today.
We're Going Back To Greenbriar!
Let's spend the weekend stitching with our friends in the peaceful and beautiful Greenbriar Retreat Center. The Happiness Is ... Quilting! retreat is the second weekend in December. Just in time to get those Christmas projects completed. The $200 covers Friday through Sunday morning with an option of arriving on Thursday for an additional $100 There are spots still available, but sign up quickly as they will go fast. Sign up for

Thursday here

and

Friday-Sunday here

. (You must sign up for both if you plan on arriving on Thursday.)