Happenings At HIQ!
2/6/14 Tips & Techniques postponed until 2/20/14 due to inclement weather

Store Closing early tonight at 5:00 p.m.
Intro to Utility Quilting
Buggy Barn Basics
Curling (LRC)
Speedskating Kickoff
Hand Applique II
We've kitted this amazing wool applique quilt, Flowerbed, designed by Sue Spargo. This 31" x 38" wallhanging is made up of twelve 6" blocks. Each one is appliqued with a combination of cotton and hand dyed wool fabrics as well as embellished with silk ribbons, embroidery and and beads. It is finished with a floral embellished border. $19.99 per month

Flowerbed Block of the Month
Featured Kit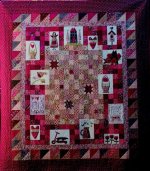 Penny adored this quilt designed by Natalie Bird when she saw it at market. We have kitted this 64" x 74" adorable quilt. $149.99 per kit
Red Home Quilt Kit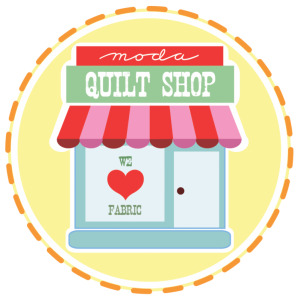 Moda Blog Featured Shop
We were so thrilled to be asked to be a featured shop on Moda's Blog,
Moda Cutting Table
. They were intrigued by our Winter Quilt Games. See the article
here
.
The Winter Quilt Games
Speaking of Winter Quilt Games. . . We are excited to offer quilting challenges and events for you to participate in while watching and supporting our Olympic athletes who are competing in the XXII Olympic Winter Games in Sochi, Russia! Each event will have medals and points awarded (see point scale below) and will take place during a specific time period either at home or at the shop. At the end of the Quilt Games, points will be tallied and prizes awarded for overall first, second and third places.
Participate in the Games

Wool Ewe Bee Mine
Jill has some beautiful projects she will be facilitating this year in the Wool Ewe Bee Mine Club.
Sign Up Today!












Construction News
Our street might be closed but Happiness is...NOT! You can still access our parking lot via Hunt Street. AND if you spend $50 between February 3 - 28 (Monday thru Friday) in the construction zone, you can receive a $10 gift certificate to a Downtown McKinney Restaurant. Go to MPAC ticket window to redeem.